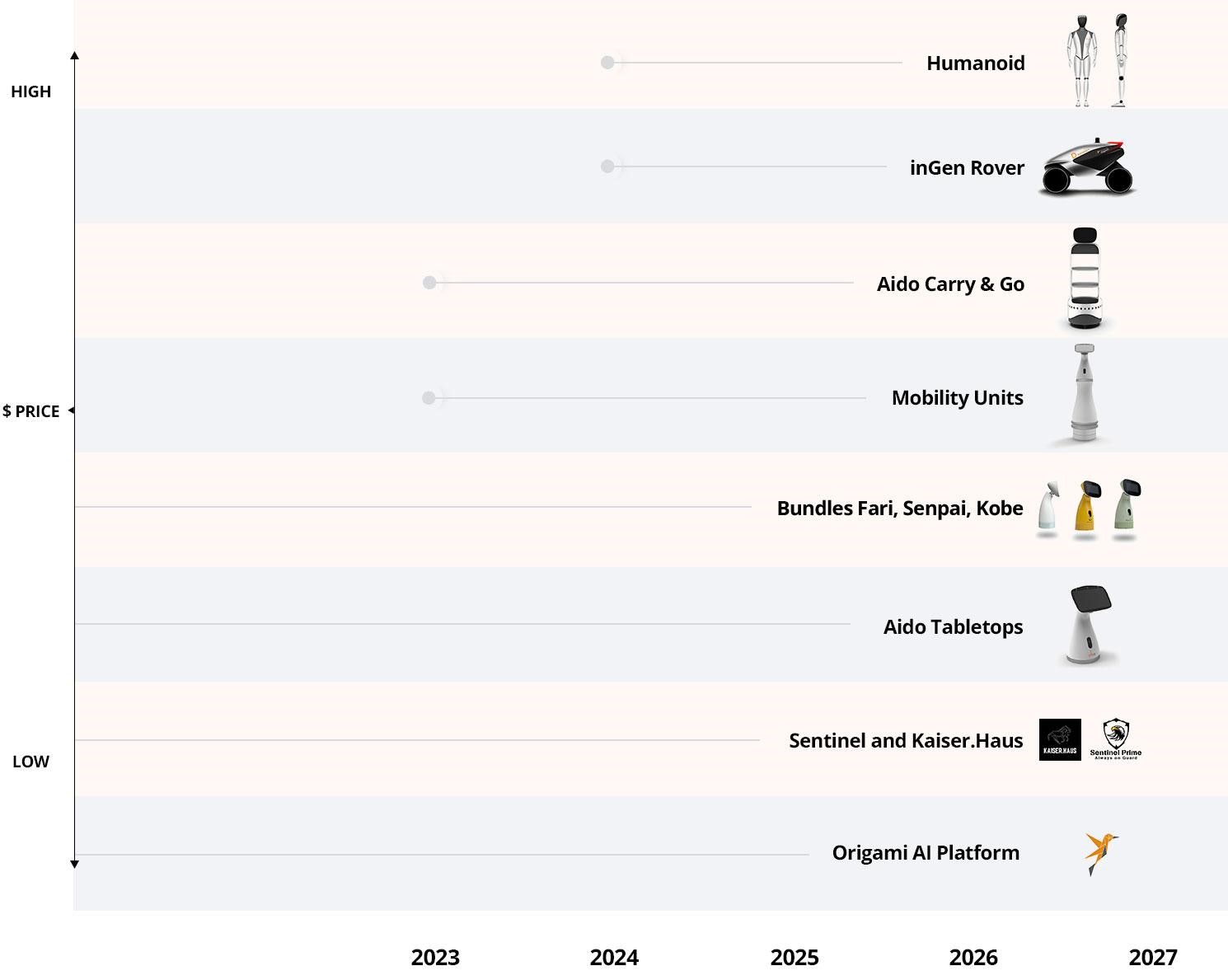 Redefining The Future of AI & Robotics: A Journey with InGen Dynamics and Its Visionary Founder, Arshad Hisham
Founded in 2015 by Arshad Hisham, InGen Dynamics has since been a shining star in the field of Artificial Intelligence (AI) and Robotics. The company has been making a distinct mark on the global AI industry, with its impactful offerings aimed at enhancing human capabilities and improving living standards across the globe. This article takes you through InGen's journey, its mission, and the promising market opportunities it has unveiled.
From its inception, InGen Dynamics was envisioned as a venture at the confluence of AI, robotics, and a rapidly evolving technological landscape. Hisham's vision centered on harnessing the power of AI and robotics to elevate human capabilities, making way for a better, safer, and more efficient future.
InGen Dynamics' journey reflects an extraordinary trajectory of growth and recognition. Through Hisham's capable leadership, the company has consistently appeared in international media, been recognized at prestigious award ceremonies, and its founder invited to speak at several panelist events. Their innovative approach to AI and Robotics has even found their way into textbooks, academia, and Hollywood, a testament to their significant contributions.
Despite being just over eight years old, InGen has established a formidable suite of products like Sentinel, Aido, Kaiser.Haus, and Origami. The year 2023 marked an important milestone, with the company starting to ship tabletop units worldwide, and their wheel mobility units making their mark in the market. The same year also saw the launch of the inGen Carry & Go and an impressive $80M revenue pipeline across all product lines. The investment commitment from GEM grew from $50M in 2021 to a whopping $150M, exemplifying the investors' unwavering faith in the company's vision and trajectory.
Arshad Hisham's ingenuity and relentless drive have propelled InGen Dynamics to push the boundaries of AI and robotics, transforming these once fantastical concepts into concrete realities for consumers and businesses. AI and robotics adoption is vital to combat the predicted global labor shortage of around 85.2 million people by 2030. InGen's diverse range of AI modules and robots are at the forefront of this shift, providing automation solutions across various sectors including healthcare, enterprise labor, households, and even potentially hazardous terrestrial and extraterrestrial environments.
Commenting on the latest advancements, Arshad Hisham, the Founder of
InGen Dynamics
, remarked "
Our mission at InGen Dynamics is to make a substantial, meaningful impact on the world through AI and robotics. We want to elevate human capabilities and enhance living standards globally – a goal we believe is entirely achievable with the right technological innovation
"
InGen Dynamics' approach to addressing the world's pressing labor and automation needs is twofold. Firstly, their innovative Origami AI platform, a cornerstone of the company's technological journey, serves as the foundation for their AI architecture. Secondly, they are revolutionizing human capabilities through advanced AI with a phased approach, providing tailored solutions to address market needs.
The company's product lineup is versatile and comprehensive. For example, Aido Carry & Go, an autonomous system for transporting food and open-tray items, is perfect for restaurant and office environments. Their next-gen educational robot platform, Senpai, is aimed to educate and empower children. Fari, designed for older adults, provides a personalized experience based on interactions. The list goes on, with products like Kaiser.Haus, Sentinel Prime, and the Origami AI Platform, all playing crucial roles in a wide array of sectors.
But the journey of InGen Dynamics is about more than just groundbreaking AI and robotics products. It is also about building a culture that is ethically aligned, mission-driven, and firmly rooted in the best interest of humanity. Their "Zero Corporate Bloat" policy and "Zero tolerance for Corporate Politics" stance underline this commitment, showing that Hisham's vision is not only about technological advancement but also about cultivating a future-focused, human-first company.
InGen Dynamics' story is a testament to the immense potential of AI and robotics, a testament to how a visionary founder can create transformative solutions that revolutionize industries. Arshad Hisham's vision, along with his team's expertise, has transformed InGen Dynamics into a global force, providing resources for roles humans prefer not to undertake.
InGen Dynamics is certainly on an extraordinary journey where the potential for growth and impact is immense. As the company navigates the AI and Robotics revolution, the stakeholders, partners, customers, employees, and investors can look forward to being part of an enterprise set to redefine various industries and the way we live. By harnessing the power of AI and robotics, InGen Dynamics is shaping a better world for all – one innovative solution at a time.