Subscribe to RSS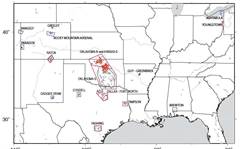 In a country as dry as Saudi Arabia, cool watering holes are a big attraction--drawing in locals, their graffiti, ...
Mary Beth Griggs at 10:56 AM Apr 17 2015
Weather is free, of course, but predicting it, and anticipating changes like sudden storms or flash floods--that ...
Kelsey D. Atherton at 09:19 AM Mar 31 2015
About 9.3 billion years ago, a supernova exploded in our universe. Since then, its light has been traveling the ...
Loren Grush at 07:18 AM Mar 10 2015
On March 12, 2012, amateur skywatchers noticed something unusual coming off of Mars' southern hemisphere. It was an ...
Francie Diep at 09:56 AM Feb 17 2015
A major storm is about to dump between one and three feet of snow on the Northeast region over the next few days. ...
Lydia Ramsey at 07:16 AM Jan 27 2015