Subscribe to RSS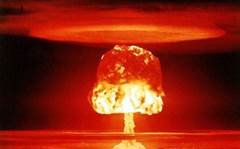 In the daily hubbub of current "crises" facing humanity, we forget about the many generations we hope ...
Anders Sandberg, University of Oxford at 11:01 AM May 31 2014
Much of the technology in M.I.A.'s new music video has a very low-rent feel. The lyrics of "Double Bubble ...
Kelsey D. Atherton at 10:48 AM May 23 2014
I'm excited already. There's a contest in the U.K. right now for students to design an explorable online world to ...
Francie Diep at 10:30 AM May 1 2014